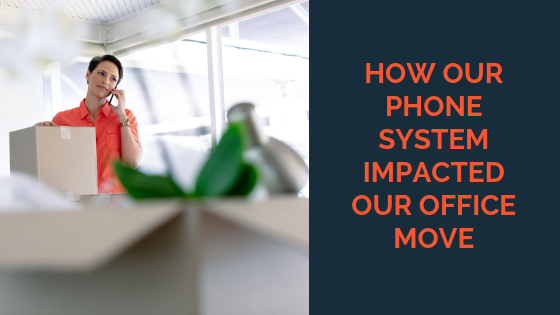 At SelectCom, we firmly believe we're offering the best solutions for businesses. But talking about it and experiencing it are two different things. 
Recently, we expanded our team, and this required moving to a new location to accommodate our need for a bigger office space. 
We've moved our office before. It was a challenge. 
The Challenging Move
In the early years, we used an on-premise phone system. When it came time to move to our new office, moving our phone system required a significant interruption in business.
The phone system had to be shut down.

Phones were unplugged.

The physical equipment all had to be moved to the new location.

Lines to support the system had to be set up and transferred to the new location in coordination with the reinstallation of the physical equipment.

Everything had to be installed at the new location and tested to ensure it was all working properly. 
It was a huge ordeal – a logistical nightmare. It was a lot of work, disruptive, and costly. 
The Dream Move
Naturally, being a provider of cloud phone solutions, the SelectCom office adopted our own system shortly after The Nightmare Move. This time, when we transferred to our new location, the switch was seamless. 
We coordinated the move in stages – a few team members moved to our new location each day. 
The process worked like this:
Each user: 
took their phone from the old location, 

brought it to the new location, and

plugged it into the port.
Just like that! – we were up and running.  
It was like a dream – peaceful. It really doesn't get any easier.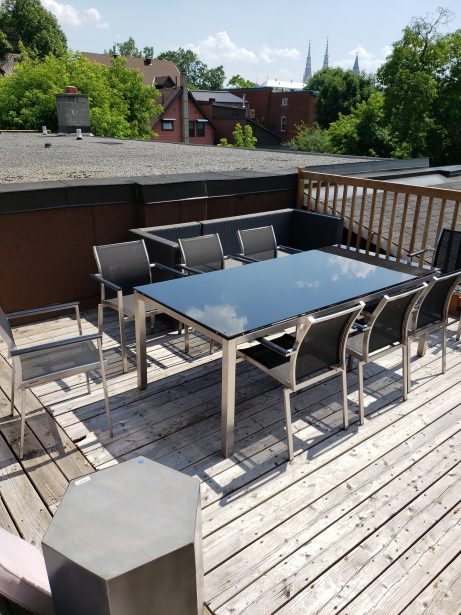 Advantages of a Cloud Phone System When Moving Your Office
With a cloud phone system, phone numbers are not tied to a physical location. Phone numbers are connected to a user account. When we moved to a new location, we didn't have to call a phone company and request our lines be transferred. We simply took our phones with us and continued business as usual. 
Save Time, Costs & Energy
When moving our office from one location to another, there was no need for:
Setting up an installation appointment with a phone company

New cables or wiring

New equipment

Moving cumbersome existing systems

New phone numbers 

Service disruption

Business disruption

Added moving costs for the phone system
Mobility
The flexibility of the cloud phone system enabled our team to make and receive calls on our mobile devices during the transition. SMS Messaging and SMS Queues allowed staff to stay connected to each other and to customers via text messaging. 
Simultaneous Ring
During particularly busy times of the move, we could make use of the Simultaneous Ring feature. To the caller, it was "business as usual" when their call was answered by the first available team member. To our staff, we could rest easy knowing calls would be answered by the first person available. 
What's Your Move?
With the ease of use, seamless transitioning, cost savings, and benefits to our customers, the SelectCom team is more convinced than ever of the advantages of a cloud phone system. We couldn't be happier. 
Is your office moving or expanding to a new location? Now is the ideal time to make the move from a conventional phone system to a cloud phone system. To find out more about the features and benefits of a SelectCom solution, contact us today.