Communications Made Easy

Cloud Communications & Hosted PBX
Build a savvier business with the advanced features and functions of a cloud hosted phone system. Our cloud based provisioning and plug & play phones makes getting going quick & easy.

Audio Conferencing
Start productive collaborative meetings easily, at cost effective rates.

Business Phone & Voice Services
A complete array of business phone & voice services tailored to take your business to the next level, available coast to coast.

Business Internet
Power your demanding business applications with lightning fast, ultra-reliable business Internet connections including broadband DSL, Fibre & Microwave.
Why Customers Love SelectCom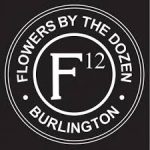 "The new cloud system is working very well for us. It is less expensive than our previous analog phones, and it allows us to deal with a bigger amount of calls more efficiently. We can also answer the phones even when we are away from our physical store, which is very convenient since we are often attending fairs and markets. The phone systems by SelectCom are great and so is their support. We strongly recommend."
Steve Castagner, Owner of "Flowers by the Dozen"

"You have a professional and dedicated customer service team and I would like to thank you for that. We were very impressed by the way the team took care of us." — Hugo Reshef. ArtVenture Art Studio.
Tailored Telecom Solutions
---
Get the right solution at the best value for your business.
Flexible Billing and Reporting
---
Reports that are easy to read, and billing that is customizable to your needs.
One Supplier For All Your Telecom Needs
---
We offer all of our services nationwide so you can deal with a single supplier.
Your Concierge is Always Available
---
No more waiting on hold with your concierge always available to take your call.
Leading in Innovation for 25 Years
---
SelectCom has been at the forefront of voice and data innovations for Canadian businesses since 1992.
Happy Employees, Happy Customers
---
We believe a great culture leads to better customer experiences. In 2018 we were awarded the Canadian Telecommunications Employer of Choice Award for the 2nd year in a row.