The SelectCom Story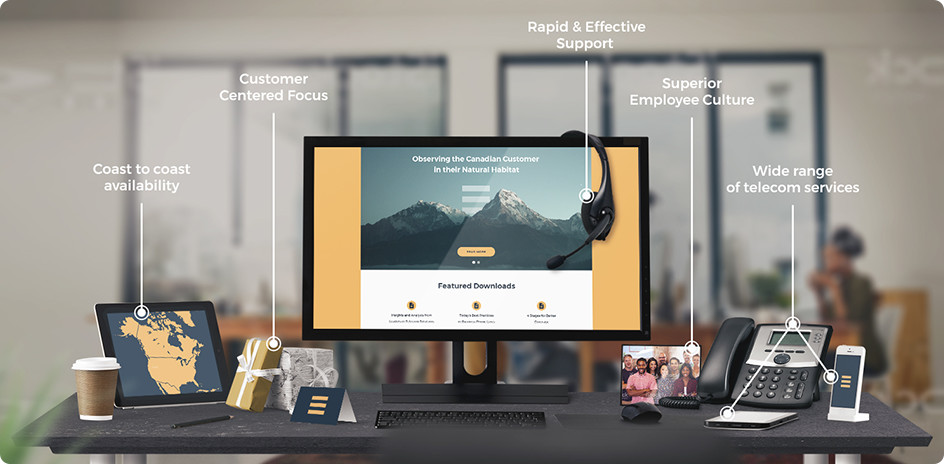 Our company was founded on the simple premise of making it easier for businesses to communicate with their customers and each other. Our story begins in the early 90s when the Canadian telecom market was just beginning to open up to competition.
Our customers wanted to communicate with each other without barriers, but business telephone rates were excessively high. Starting with long distance, we helped bring those barriers down.
Since that time, we've been focused on adding services & innovations that help businesses communicate better. Over the last 25 years, we've seen a lot of changes. The barrier businesses face now is how complex communicating with each other has become. The proliferation of technologies and options have increased the complexity of setting up communication systems that just work.
And that's where we come in. You don't need to be an expert in telecom services, cloud systems, or internet protocols. Your SelectCom concierge will work with you to help you select what works best for your business. It's what we do for you to make it easy to communicate.
Bruce Acland
Founder + CEO at SelectCom | A Serial Entrepreneur in the Telecom Industry
---
Bruce is a customer-centric, early adopter, and telecommunications visionary with 25 years of experience in the Canadian telecom industry. As a natural born strategist, Bruce possesses an extensive background in providing Canadian businesses with exceptional telecom solutions.
Erle Stephens
VP of Sales at SelectCom
---
Erle is a results-driven, customer-focused, solutions-based strategist with 20 years of experience in the Canadian telecommunications industry. With an extensive background as a sales lead, managing partner, and co-founder of innovative telecommunication initiatives, he aspires to provide Canadians with an exceptional telecom experience.
Kevin Smith
Chief Marketing Officer
---
Kevin is a 20 year technology sales and marketing professional. He spent 14+ years at Dell in B2B sales, enterprise sales & enterprise marketing, before working with small business and technology startups. He brings a wealth of technology marketing and solution development experience to the SelectCom team.