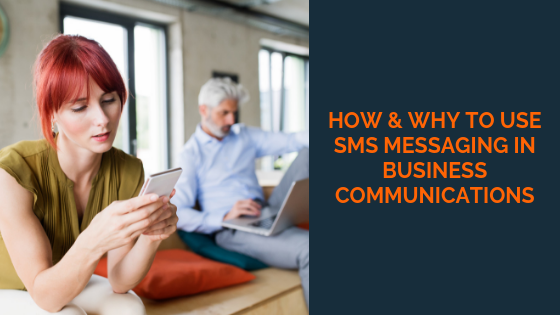 If your business is going to adapt to the constantly evolving marketplace, SMS messaging must become a part of your communications system. A vast majority of North Americans use text messaging – 80%, in fact (Source). 
SMS messaging for business marketing and customer service is proving to be highly effective. With SMS open rates as high as 98% and as many as 45% of people replying to branded text messages, the case for adopting this feature is strong (Source). 
Still not convinced? Consider these recent statistics:
85% of customers prefer receiving text messages over a phone call or email.

68% of consumers would like to use mobile messaging to contact a company with billing questions or concerns.

A majority (71%) of consumers say using text messaging to communicate with a business was effective. 

64% of consumers think companies who text value their time, are progressive and would recommend them to others
(See here for more stats about SMS messaging.) 
SMS Messaging
Until now, businesses struggled to incorporate text messaging without requiring employees to use personal mobile phones or investing in dedicated mobile devices for customer service staff. It was costly, complicated and inconvenient. 
SelectCom is pleased to introduce our new feature release to solve this issue: SMS Messaging.
Each staff person can use your business phone number to send and receive text messages through SMS. This function is accessed through the online portal or through the softphone app. 
Your existing number or new phone numbers can be converted to send and receive SMS messages. 
SMS Queuing
For businesses with customer service or sales queues, SMS queuing allows you to receive and send SMS messages from a central number, but share those messages with a team of agents who can respond to your customers.
For example, your website can show 2 text messaging numbers – one for sales and one for customer service. "Text this number for product inquiries." All messages to this number can go to your sales team. "Text this number for tech support or billing inquiries." All messages to this number can go to your customer service team.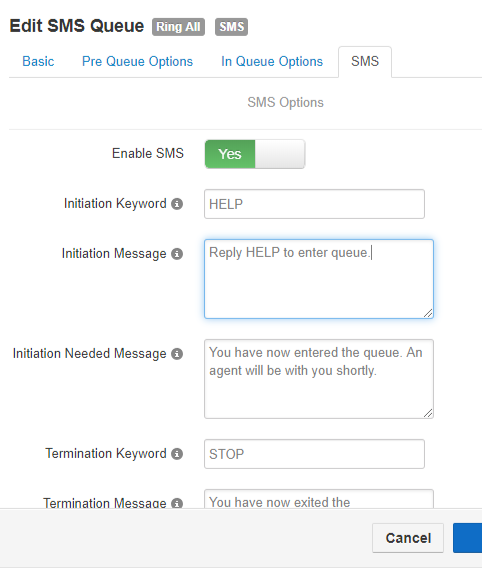 Advantages of SMS Messaging
Competitive Edge
The popularity of messaging makes it a valuable way to connect with your customers and prospects. Because it's still new as a form of business communication, incorporating it into your operations will give you a competitive edge over late adopters. 
Easy & Convenient
SMS Messaging is easy and convenient. Answer brief questions in seconds. Group texts simplify collaboration and planning. And texting coworkers from your office phone console is possible from your desktop computer or your mobile device.
Enhanced Customer Service
Adding another communication option for your customers enhances your level of customer service. Those who prefer texts can take advantage of the convenience and speed of contact SMS Messaging allows. 
Interested in SMS Messaging or SMS Queuing? Contact your SelectCom Concierge or your SelectCom Sales Agent for more information.