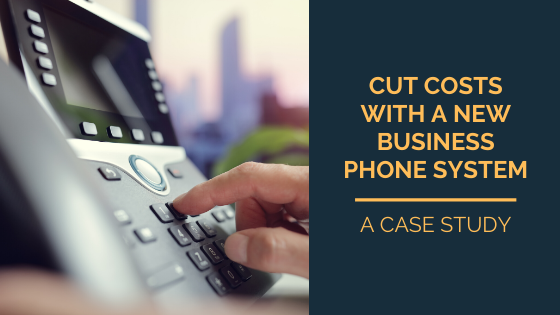 Rising costs and complicated billing led Complete Tax and Business Solutions to explore business phone options. SelectCom's phone system gave them the simplicity, reliability and affordability they were looking for.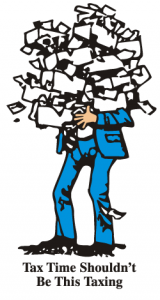 About Complete Tax & Business Services 
Complete Tax and Business Services is a tax and bookkeeping service located in Guelph, Ontario. In business for over 30 years and available year-round, Complete Tax and Business Services set themselves apart by their personal customer service.
The Challenges
Complete Tax and Business Services had been with their first phone provider for 16 years. When the time came to switch to new offices, the phone provider was uncooperative. The transition was going to be complicated and outrageously expensive. So, Complete Tax and Business Services opted to switch to another provider. 
At first, the new phone service provider seemed fine. They were accommodating for the location changes. Over time, however, Complete Tax and Business Services questioned the complexity of billing and the rising costs. Each location had separate bills and unpredictable costs made managing expenses difficult. When technical issues arose, the cost of support was astronomical and the timing of their help was unreliable – an extreme inconvenience when running a business.
The Solution
A phone system by CFIB's partner SelectCom was the solution Complete Tax and Business Services was looking for. (SelectCom offers a discounted rate to CFIB members like Complete Tax and Business Services.) Predictable billing and ease of transition made the switch to SelectCom a simple one.
"Everybody hates change, and I am no exception. Before switching to SelectCom, I had visions of our phone service being down for a day and a half during the transition. I anticipated someone missing something or making a mistake during the switch. That didn't happen. The transition was smooth and painless." (Carl Swanson, President, Complete Tax and Business Services)
The Results 
The smooth transition and simplified billing were welcome benefits. but the greatest advantage was the financial savings. SelectCom's system saved Complete Tax and Business Services $6,000 per year. 
"SelectCom's service is reliable. The people have been great from the initial contact through the transition and beyond. Everyone is very helpful and very friendly." (Carl Swanson, President, Complete Tax and Business Services)
Find out how a SelectCom phone system can benefit your business. Contact us today. 
About CFIB 
The Canadian Federation of Independent Business (CFIB) is the country's champion of small business. With over 110,000 members, they're Canada's largest non-profit organization devoted to creating and supporting an environment where your business can succeed. They also offer partnerships with carefully selected service providers to deliver savings you won't find elsewhere. And they keep you informed on key issues, so that you can focus on managing your business.