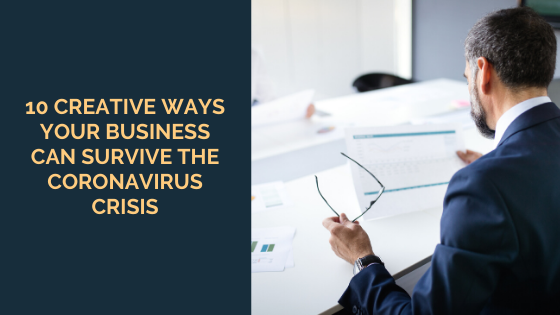 It's not business as usual for anyone right now. For small businesses especially, surviving the current situation is a challenge. It requires creativity. 
There's a lot you can't control during uncertain times like these, but there are some definite steps you can take to support your business. 
Gather Information 
Facts inform wise business decisions. Use reputable sources that stick to the facts and gather information about your business.
For all the most common questions small businesses are asking right now, CFIB has an excellent page with answers here: COVID-19 Small Business Help Centre. The Government of Canada has also put together risk-informed decision-making guidelines for workplaces and businesses during the COVID-19 epidemic. 
These two sources are a good place to start in gathering the necessary information your business needs immediately. 
Take advantage of available resources.
There are resources available for small businesses. Be aware of them, find out which supports you qualify for, gather all the required information to apply, and begin the application process as soon as possible. 
In some cases, applying for support can take a bit of paperwork, so it's not the most enjoyable task, but it's a positive step toward survival. Don't put it off. 
Here's the link for the Government of Canada's Support for Businesses.
After taking the above steps, it's time to get creative!
10 Creative Ways to Adapt Your Business During the Pandemic
Small businesses are surviving – even thriving – during the current pandemic. Even non-essential services are finding new opportunities and adapting to meet unexpected demands. 
The key to business survival right now is adaptation. Here are 10 creative ways your business can adapt to today's business climate and survive the crisis. 
1. Reach out to key contacts.
This is proactive. It's an action that might not bring you results today, but could set your business up for success in the future. 
Establish and maintain healthy communication channels with your clients, customers, suppliers, partners, consultants, and anyone else who is important to your business. 
Call them, ask how they're doing, have genuine conversations. Be compassionate and empathetic. Make yourself available and let them know you want to work with them to find ways for everyone to get through this.
2. Try crowdfunding.
For businesses who can't wait for government support, crowdfunding might be a viable option. Service businesses have launched crowdfunding campaigns to help them support employees who've been laid off, for example. 
If you decide to go this route, be sure to research the options. Not every platform will be the best fit for your business, and they each have specific guidelines and requirements. 
Some popular crowdfunding sites include: 
GoFundMe

Kickstarter

Indiegogo
3. Organize take-out, curbside pick-up or delivery options.
Restaurants and retail stores have had to close their doors, but customers still want the product. Now's the time to amp up your take-out and delivery services. Partner with food delivery services like Skip The Dishes, Door Dash, or Uber Eats. 
For retail stores, set up an online order system that allows for curbside pick-up. 
Now's the time to use social media. Post appealing product photos and promote daily specials.
4. Create virtual experiences.
Consider creating an online environment for devotees to congregate around a common interest relating to your business. Particularly during isolation, people crave connection.
5. Offer online consultations, classes and tutorials.
Hair stylists can offer personal consultations to help clients style their own hair at home, for example. Parents will pay for a scheduled time of productive instruction for their children – or even for a mental health break for themselves. Craft classes, structured/guided play, cooking, therapy, language lessons, exercise classes… The possibilities are endless. 
Michael Carey, owner of the innovative Train Like Heroes gym in Ajax, Ontario (and fellow CFIB member), has moved his bootcamp classes online. He offers 3x daily virtual bootcamp sessions to help people get and stay fit at home to support physical distancing efforts. It's also a way of keeping his growing base of "Heroes" engaged with his business. 
"I made a commitment to my members. I thought if I can't use my gym and promote health and wellness when we all need it the most, I'll bring my expertise to the comfort of home. I made a promise to run 3 classes a day, 7 days a week." Michael has kept that promise, running the classes through Easter weekend.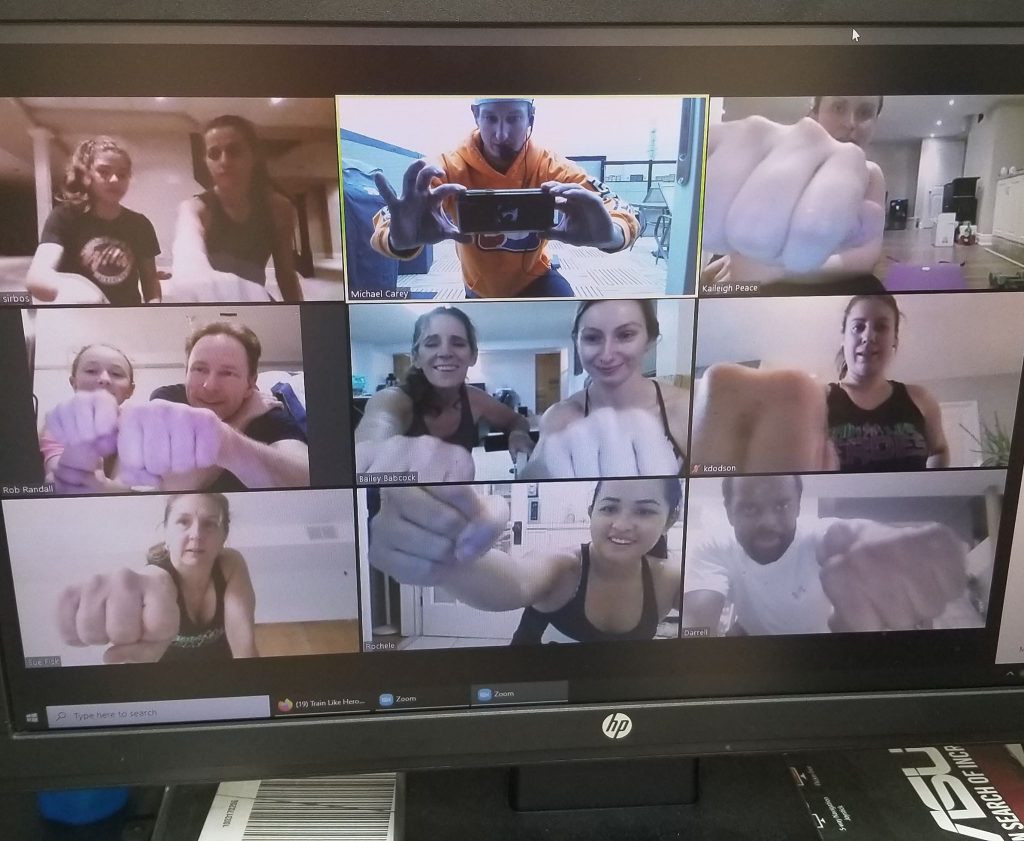 6. Sell home delivery kits.
Pre-made packages or customized collections are popular right now. For children, art and craft boxes with all the components and instructions needed for a specific creation are a hit. Easy-to-cook meal boxes are helpful for families. Self-care businesses can create hair root touch-up kits or home mani/pedi kits. 
7. Ramp up your online sales.
For retailers, focus on your Instagram business account. Customers can make purchases without leaving the app. 
Promote your products online with live sessions. Create useful content that complements your product. For clothing stores, that might be short video tutorials on accessorizing or creating a capsule wardrobe. 
8. Adjust your hours.
Reduce your hours overall to lower operating costs. This will also give your staff extra time to restock and clean.
Serve your customers by offering special hours for the elderly and most vulnerable. (It's best to make this your earliest open hours.) 
9. Partner with other businesses.
Promote complementary businesses. Get in touch with them and create a network of support and referrals. Find ways to help each other.  
10. Change your product or service.
It might not have been in your business plan, but this could be an opportunity to diversify your products or services. Manufacturers are switching to healthcare products. Distilleries are switching to hand sanitizer. 
Providing something that promotes virtual team-building could be a profitable endeavor, for example. 
Explore what other businesses are doing, then brainstorm and get creative. Find the opportunities. They're out there!
Your Business Can Thrive in this Outbreak
With some proactive measures, flexibility and ingenuity, your business can survive – even thrive – in this outbreak. Use these creative ideas as a starting point. 
If SelectCom can support your business in some way during this crisis, please reach out to us. We're here for you.